Name: Anthony "Mouse" Hernandez
Age: 17
Appearance: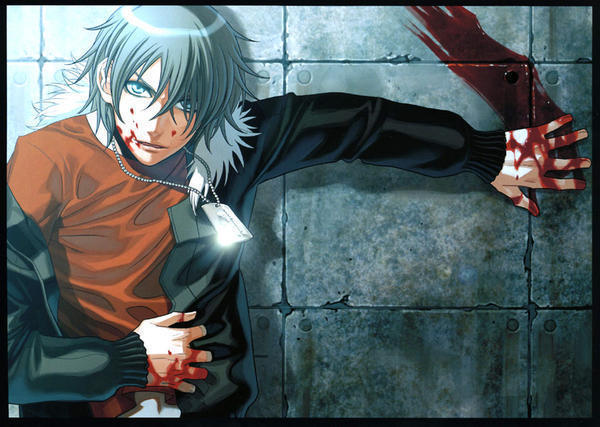 Mouse is usually recognized by the dog tags around his neck and shy behavior.
Organization: Hunter
Job: Student/Bounty Hunter
Bio: Anythony was raised in the middle class neighborhoods but his parents were originally from the slums. Finding this truth out about them called all his morals into question. Later when he approached his parents about this truth they told him of how they came into there money hoping one day to buy there way into the nobility class and never struggle for money again.
All of his family was trained to hunt for there keep explaining how his family maintaned there happy home. Under his father and mother's training he became skilled in all manners of armed and unarmed combat. His two main uses of martial arts is druken fist and iron fist martial arts while his weapon of choice are baretta's and glock 18's.
Due to his mixed heritage he wondered about his last name coming to the conclusion that his mother changed it in order for them to never be traced back to there orignal roots.
Intent: Mouse plans to keep earning money for his family by traveling through the city, slums and even the golden land earning money to increase there fortune so they can find there way into nobility.